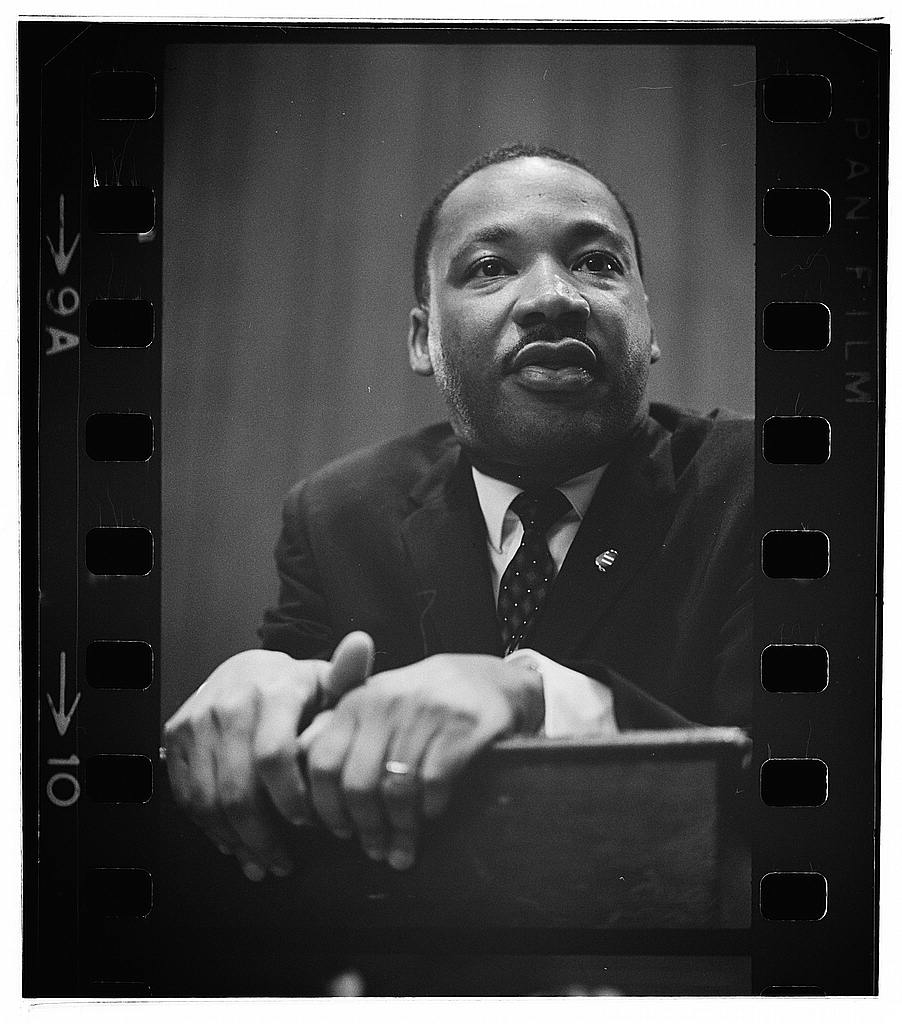 A CALL TO PRAYER |  JANUARY 18, 2021

Dr. Martin Luther King, Jr. is best known throughout the world as the chief spokesperson for nonviolent activism of the 1950s and the Civil Rights Movement of the 1960s. We in the United States have observed his memory, birthday (January 15th), and legacy since 1986. This year's observance is January 18, 2021.

With the inauguration of a new president of the United States in only a few days, and with the racial, social, and political division and unrest in our country this past year and in recent weeks, you are invited to join me for at least five minutes in a prayer of peace on January 18th from 12-2:00pm as we honor the legacy of Dr. Martin Luther King, Jr.

January 18 is also the national Martin Luther King, Jr. Day of Service. You are invited to volunteer with us any day of the week at Hope Center Houston as we all work together to serve our homeless community.

Thank you in advance for your prayers and for choosing to be instruments of God's peace.

~Brother Allen
HAPPY BIRTHDAY, DR. KING!
Today, January 15th, is the birthday of Dr. Martin Luther King, Jr.
You may be wondering why I'm taking the time to acknowledge Dr. King's birthday on this website and what, if anything, he has in common with Saint Francis of Assisi.  Actually, more than you might think.
Both Francis and Martin were visionaries. They saw the injustices and bigotry of their day and had the audacity to speak truth to power.  They believed every person was innately created in God's image and foresaw a day when every person regardless of the color of their skin, race, religion, class, creed, or sex would all be considered equals. Francis went even further by considering his furry, finned, and feathered friends of the animal kingdom as brothers and sisters, along with Brother Sun, and Sister Moon.
They both were activists, civil rights leaders. and social influencers way before that was even a thing. And they peacefully marched with the rank and file of society—willing to fight, to go to "war" for what they believed were right and true. Consequently, each of them spent time behind prison bars for having the courage of their convictions , all the while standing up and speaking out for justice and truth for all.
Martin and Francis were dreamers. Francis was well known for his Divine visions, canticles, and poetry; Dr. King no less well known for his eloquent and famous "I Have a Dream" speech given in 1963 that  is still speaking volumes to us today.
They were humble. Although they came from very different family and socioeconomic backgrounds, both identified with the  poor and the poor of spirit of their generation. They became advocates for the "least of these" spoken of in the Gospel of Matthew. And speaking of the gospel, both men were preachers and evangelists of the first order. Well, Saint Francis actually founded three orders! (Insert smile here.)
And they were peace makers. Dr. King was awarded the Nobel Peace Prize in 1964 for being a champion of all people of color and, like Gandhi, was famous for his nonviolent campaigns, walks, demonstrations, lectures, and writings against racial discrimination wherever he saw it. Of course, the "Peace Prayer" ("Lord, make me an instrument of your peace.") attributed to Saint Francis is printed, prayed, and sung to this very day, and Franciscans everywhere are known throughout the world for being champions of pacifism, advocating for the "least of these", and greeting everyone they meet with the words: "May the Lord grant you peace!"
Finally, both St. Francis (October 4th) and Dr. King (January 18th) have their very own international and national day to recognize their contributions  to the world—which are too many to count. And although one was an Italian Roman Catholic deacon and friar, and the other an American Baptist minister, will anyone argue with me that they were both living Saints? I think not.
~Brother Allen
NOTES & CREDITS
Photo Credit: Martin Luther King Press Conference | © 1964 Original negative and photo by Martin S. Trikosko in public domain via Library of Congress and used by permission.