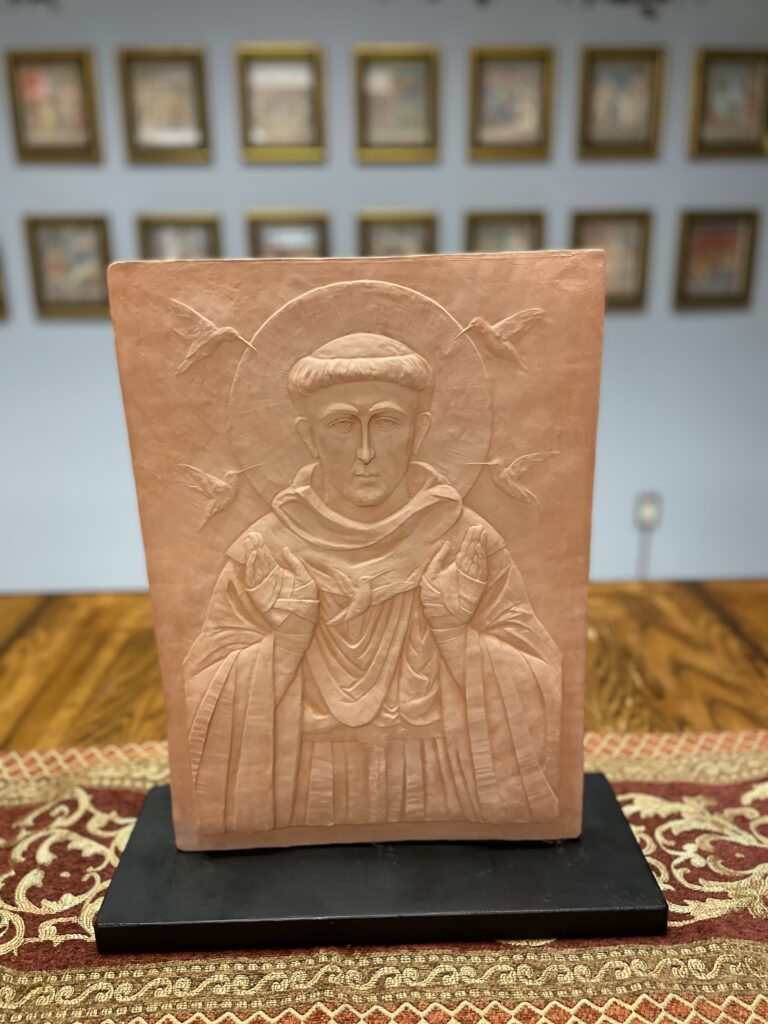 COMING SOON | ABOUT OUR ART
The Saint Francis of Assisi Research Library is blessed to have acquired and display a large collection of antique, modern, and original commissioned art of Saint Francis, Saint Clare, and many Franciscan themes.
This section of our library's website is currently being developed to include photos and detailed descriptions of all the art in our collection.
Come back soon to explore and enjoy. Meanwhile, come by the library in person to see first-hand the many inspirational pieces of art on display throughout the library.
---
Questions?
Read our FAQs or ask a librarian! We're only a phone call, email, or tweet away.