PUBLIC ANNOUNCEMENT
Except for individual visits and tours of small groups, the Saint Francis of Assisi Research Library remains temporarily closed to the public due to the ongoing Covid-19 pandemic here in Houston and surrounding Harris County, TX. We apologize for the inconvenience and pray for the health, blessing, and well-being of all.
THE SAINT FRANCIS OF ASSISI RESEARCH LIBRARY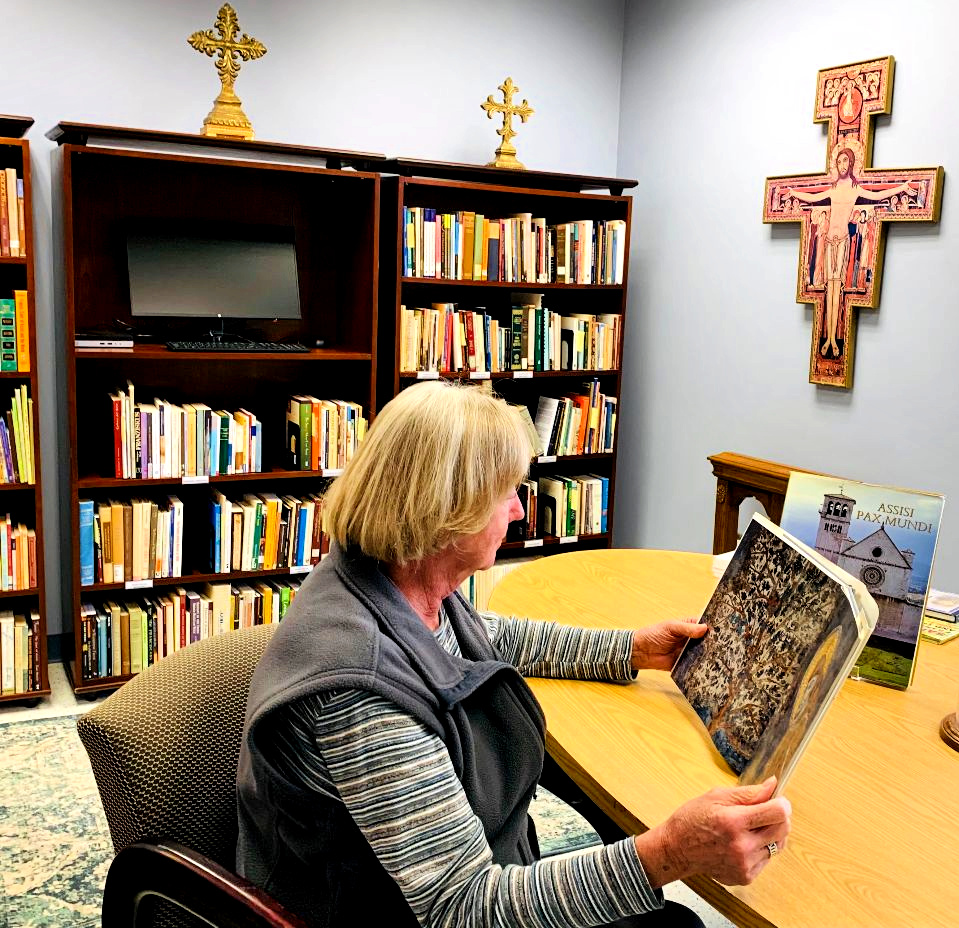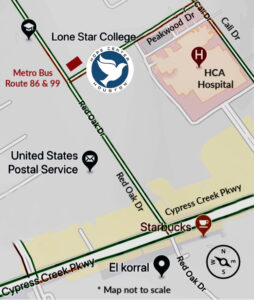 Saint Francis of Assisi Research Library
Br. Allen A. White, OSF,  Director
Hope Center Houston (2nd Floor)
821 Peakwood Drive
Houston, TX 77090-2905
(832) 965-5511 x1002
The library is located on the second floor of Hope Center Houston, which is one block north of FM 1960 (Cypress Creek Parkway) and one block west of the HCA Hospital on Peakwood Drive in Northwest Houston.

HOURS OF OPERATION
Originally slated for a June 17, 2020 grand opening celebration, The Saint Francis of Assisi Research Library is currently CLOSED due to the Covid-19 Pandemic.  A beautiful grand opening celebration open to the public will occur on the Feast of Saint Francis of Assisi, on October 4, 2022 . Once reopened, the following hours will be in effect.
PUBLIC USE
Monday-Friday: 9am-3pm (Evening hours by appointment.)
Saturday-Sunday: By appointment only.
PRIVATE USE
The library may be reserved on a first-come , first-served basis for use by researchers, small groups, and special events. Please contact us for details.
TOURS
Personal and small group tours of the library are available during our normal business hours by  appointment.  Please contact us for details.
EVENTS
Special events and presentations related to Saint Francis of Assisi are regularly presented at the library. Details are published on this site. Join our mailing list to be notified personally by email. Please contact us for additional details.