YE OLDE FRANCISCAN BOOKE SHOPPE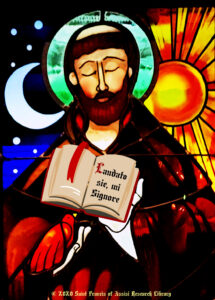 Thanks for visiting our library's bookstore!
Your purchases not only help us to spread the Good News of Jesus and share the life and legacy of our beloved Saint Francis, but also helps the library advocate for the needs of the homeless community right here at Hope Center Houston in Texas.
In addition, every book you purchase allows us to continue adding new titles to the ever-growing  catalog of the Saint Francis of Assisi Research Library, while also offering regularly scheduled lectures, classes, and programs for our local community and beyond. Thank you for your support!
All of our books  are BRAND NEW and their prices automatically discount the manufacturer's suggested retail price with our minimum suggested donation. (You are making a donation to the library and the book is our gift to you.) All books ship via USPS Media Mail.