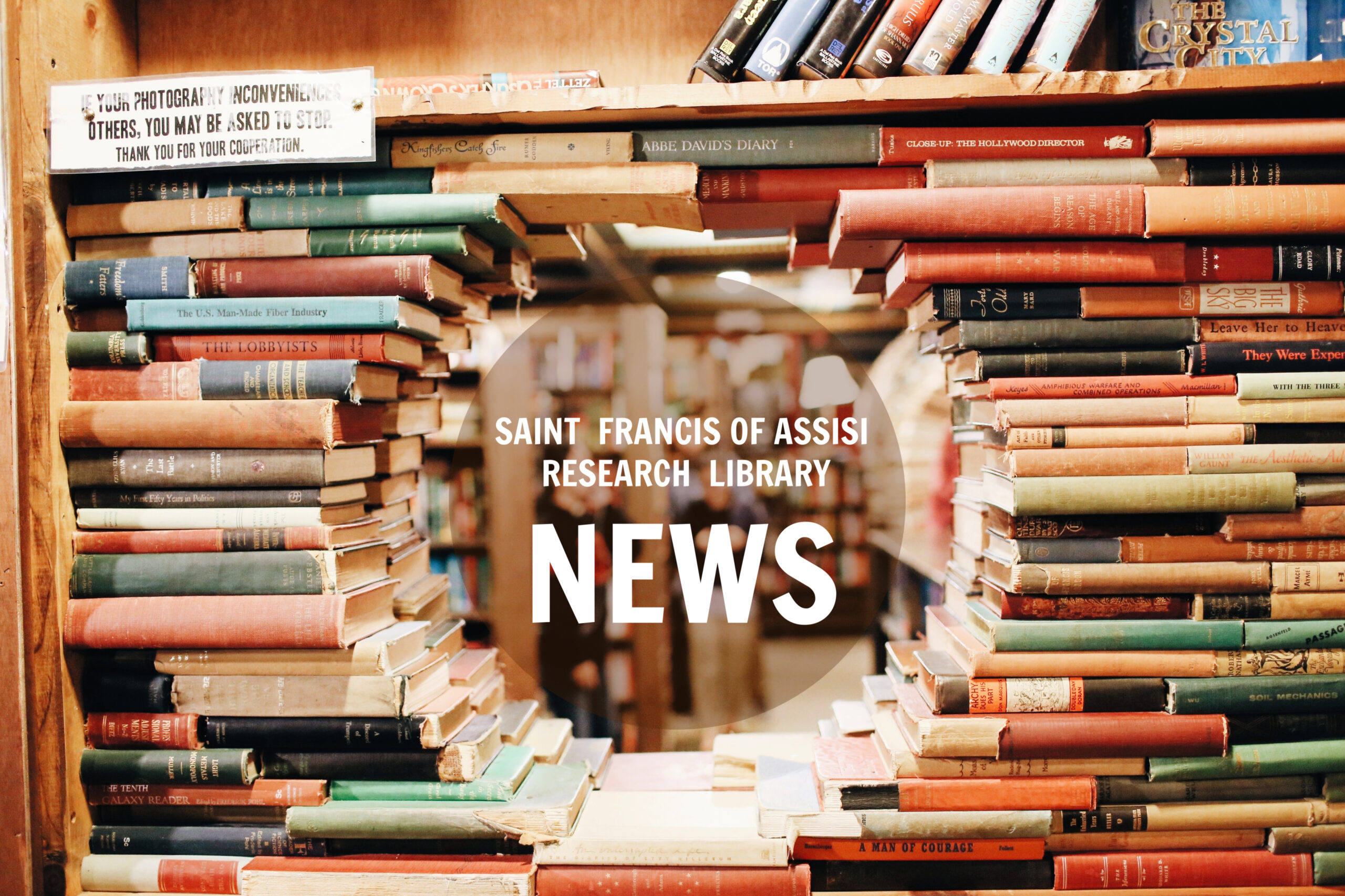 Welcome to our library's proverbial hole in the wall—a window into all the "happenings" at the Saint Francis of Assisi Research Library.
Here you will find the latest library news, acquisitions, press releases, special events, programs, presentations, and book reviews, along with breaking news in the Franciscan world, advocacy issues, and occasional posts by our library director, Brother Allen.  Also included here for all those who regularly use nexus prayer, you will find occasional nexus prayer blog posts to assist with your daily prayer practice.
All entries are chronological, so simply follow the thread below to stay up-to-date with the latest information.  Want to read ALL of our news? Simply click on the date or title of any recent post to discover more navigational tools. Thank you!
Credit: Original photo by Fallon Michael Used and modified with permission by the Saint Francis of Assisi Research Library.