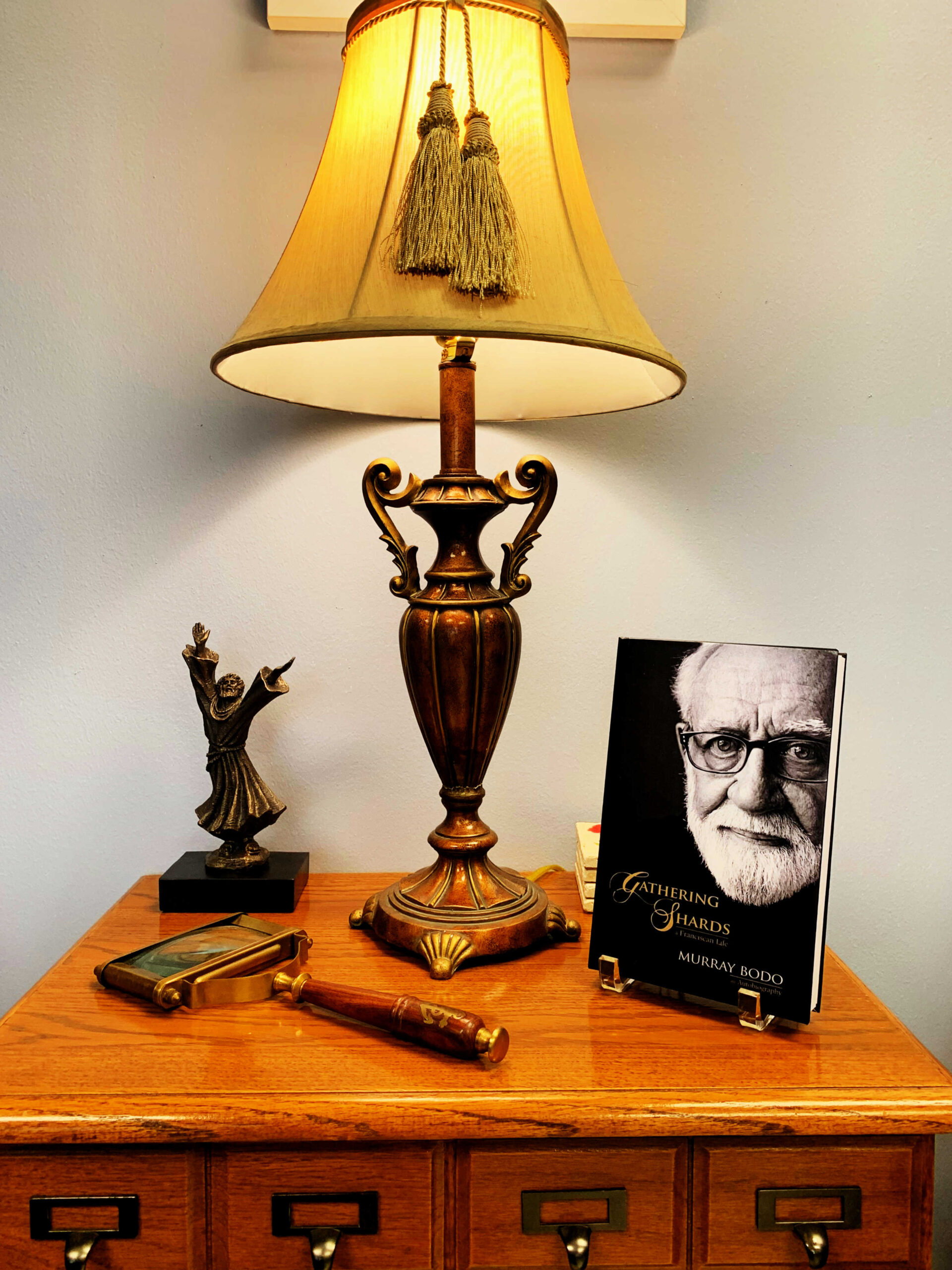 LIBRARY CATALOG
Although all of the books of the Saint Francis of Assisi Research Library are digitally cataloged into one main system, there are many ways to view our books.
The two best ways to search our books and collections are by viewing them through either our Tiny Cat Catalog (a slide show display) or Library Thing Catalog (a book cover display). Both render the same identical results, but you may prefer searching using one method over the other. Try them both and see which method you like!
USING OUR CATALOG
Regardless of the method you choose, once there you will find listings of every book, CD, and DVD currently in our library's database.
The design for both methods is very intuitive and simple to use. Just type in the name of any title, author, publisher, ISBN, or key word in the search box to find what you are looking for. A more detailed and comprehensive search can be done by clicking on the down arrow found next to the search box and magnifying glass, followed by "Advanced Search" that opens many more fields to help narrow your search. You may also find it helpful to look up books by collections, keyword, or tag.
QUESTIONS?
Ask a librarian! We're only a phone call, email, or tweet away.