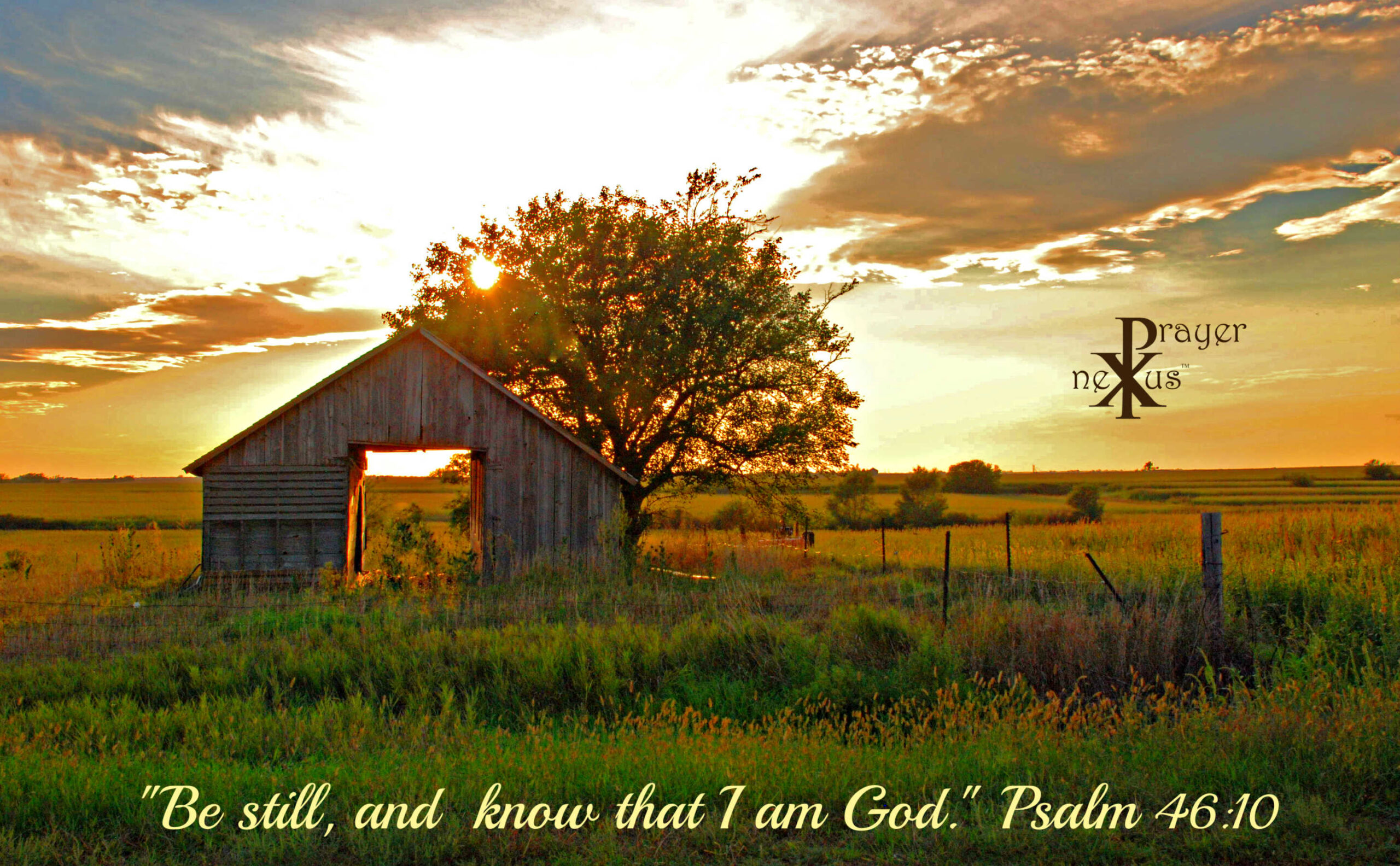 WELCOME TO NEXUS PRAYER
Maybe you heard about Nexus Prayer through a friend or family member, one of my prayer events, or even at your church. Or perhaps someone personally handed you a Nexus Prayer card like the one above while out and about in the city. Who knows? You may have even stumbled on this website late one night when you couldn't sleep and did a simple Google search on prayer, Saint Francis, or God.
Regardless of how you arrived here, the very fact that you are here right now taking the time to read these words is no human coincidence; it is a God-incident. Let me repeat that. You have discovered Nexus Prayer because God wants to spend some quality one-on-one time with you; it is a God-incident. And regardless of who you are, where you're from, where you've been, or how you found your way to this website, you are most welcome here!
"Be still, and know that I am God." Psalm 46:10
At first glance, the opening words of Psalm 46:10 "Be still, and know that I am God" is just a short verse in the Bible not worthy of a second look. Surely, with a bible containing 31,102 verses¹ this tiny fragment of Scripture consisting of only eight words could not be very significant. Think again.
In the Summer of 2015, I began a daily, year-long and on-going study and prayer of Psalm 46 with particular emphasis on the first part of verse 10 … "Be still, and know that I am God." Little did I realize at the time the exciting spiritual journey I would embark on as I conducted my 365+ consecutive days of research and contemplative prayer practice of this popular, controversial, and frequently misunderstood verse of Scripture. What is now known as Nexus Prayer is the result.
Today, I invite you to join me on this pilgrimage of quietude into the heart of God's love. Along the way, I hope you discover just as many others have, the intimate and transformational relationship with Jesus Christ that is available to you by simply being still and knowing God through Nexus Prayer.
Peace, be still…
Brother Allen White, O.S.F.

A NOTE ABOUT NEXUS PRAYER


After more than five years of having its own independent website, the Nexus Prayer site was merged with the Saint Francis of Assisi Research Library & Spirituality Center website. A brief introduction and quick guide to Nexus Prayer may be found at the top of this page that includes "Nexus Prayer",  "Let's Get Started", "Prayer Timers", and "The Steps."

In addition, many "how to" and "best practices" articles on nexus prayer have been written over the years as blog posts that have also been merged within this website. Of course, if you need further assistance with the nexus prayer practice, your inquiries are always welcome. Thank you.
Ready to begin? Let's get started!
References:
¹ Depending on the version of the Holy Bible cited, it is generally accepted that the Old Testament contains 23,145 verses, with the New Testament containing 7,957 verses, for a total of 31,102 verses in the sacred Christian scriptures. [ Bible Facts : King James Bible Dictionary & Chapters and Verses of the Bible : Wikipedia ]Original Photo:  Nebraska Corn Crib by Erin Theisen Photography. Used and modified with permission by Nexus Prayer International.