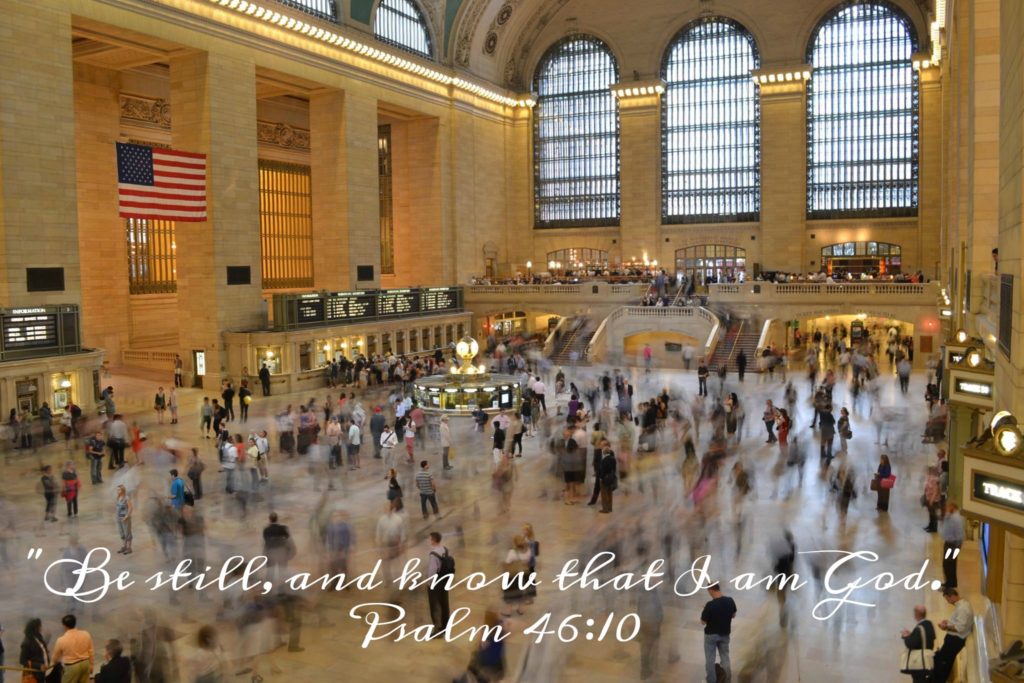 THE NOISIEST PLACE ON EARTH | INTRODUCTION TO NEXUS PRAYER
Can you name the busiest and loudest place on earth?
Before you say "Grand Central Station" or "Chuck E. Cheese", think twice about your reply. The answer may surprise you.  (Hint: it is not a city, factory, rock concert, or sports arena.) Putting aside for the moment the actual scientific measurement of decibels, the most active and noisiest place on earth is found between our ears—the human mind.
It has been estimated that the average person (that's you and me) has about 70,000 thoughts per day.¹ In Psalm 46:10, we are invited to "Be still, and know that I am God." Unfortunately, the problem for most of us is that the "still, small voice of God" I Kings 19:9-13 is all-too-often drowned out by the cacophony of thoughts, fears, and worries of our hyperactive minds, not to mention the whirling dervish of noise, work, and busyness that dominates our everyday lives.
The solution? Nexus Prayer. Let's take a closer look.
THE PRAYER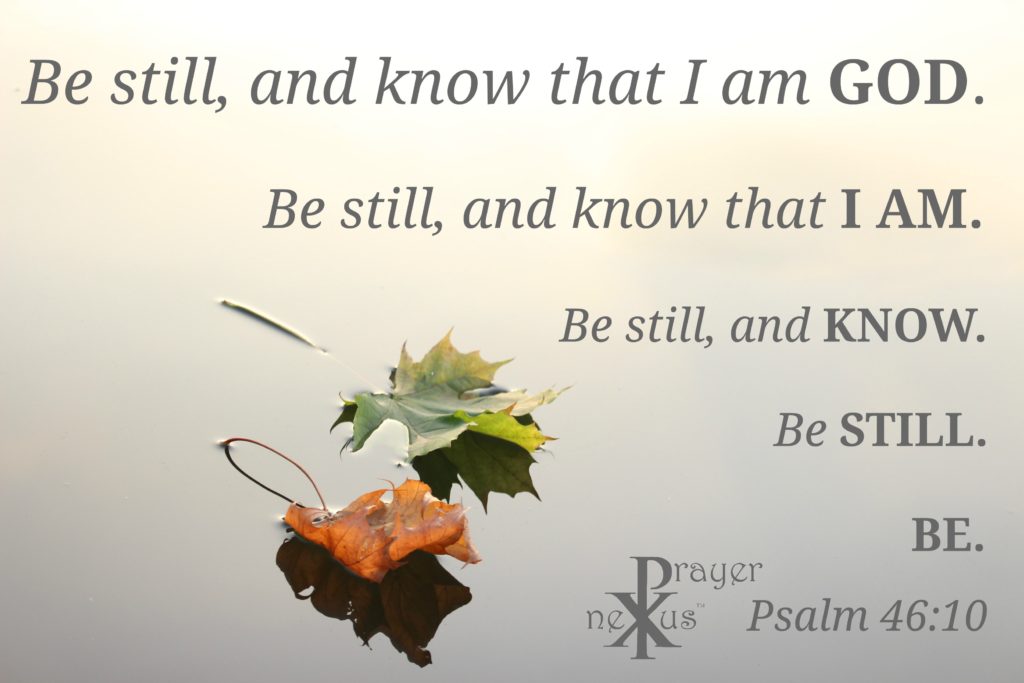 Deeply rooted in Psalm 46:10, nexus prayer is the biblically-based, contemplative prayer that increases our awareness of God's presence in our lives, while also helping us to better hear His "still, small voice"³ in a busy and noisy world.
Through the stilling of our soul, the quieting of our mind, the letting go of our problems, and the total surrendering of our will to God, nexus prayer leads us to "the peace of God that passes all understanding."
Ready to begin? With only five simple steps, Nexus Prayer is easy to learn and takes as little as five minutes a day. *
* Note: Although one can learn the basic principles of nexus prayer and put them to use almost immediately, the prayer practice of nexus prayer only improves with time and, well, practice. The lessons that follow are intended to merely be a primer on nexus prayer. Other materials are available, and a book is being written that teaches how to use the prayer at a deeper level.
Begin now with Step 1.
NOTES & CREDITS
 Laboratory of Neuro Imaging of the University of Southern California.

Photo Credit: Grand Central Station, NYC Photograph by Damir Kotoric | Modified and used with permission by Nexus Prayer International.

 "The still, small voice of God." I Kings 19:9-13

 Photo Credit:

"Floating Leaves" by Robert Wnuk | Public Domain | Modified and used with permission by Nexus Prayer International.



Save
Save
Save
SaveSave
Save
Save
Save
Save