Allen White
Director, Saint Francis of Assisi Research Library
ABOUT THE DIRECTOR
The founding director of the Saint Francis of Assisi Research Library & Spirituality Center, Brother Allen White, OSF, is a professed friar with the Order of Saint Francis, an Anglican/Episcopal religious Order now celebrating its 20th anniversary, where he also serves as its official historian and archivist. He is an active member of ATLA (American Theological Library Association.)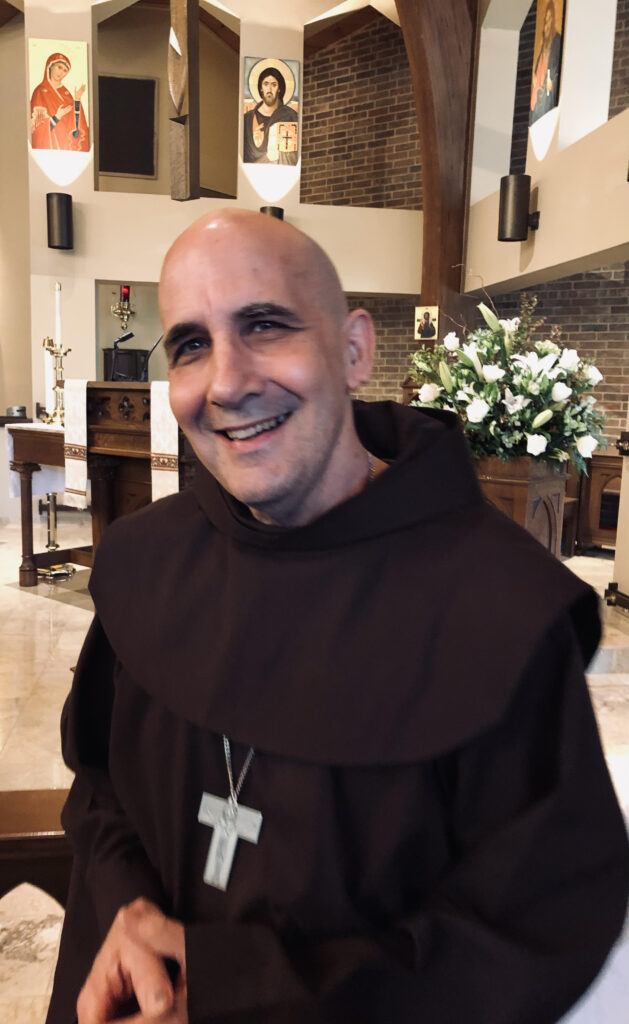 A native Houstonian, Allen's diverse, professional career has spanned more than twenty-five years in the church, non-profit, and private sectors, including his current roles where he also serves as Executive Director of Hope Center Houston (a homeless community and day center), Lay Worship & Pastoral Care Associate at Houston's St. Dunstan's Episcopal Church, and the Founder & Retreat Leader of Nexus Prayer, a contemporary contemplative Christian prayer and meditation practice.
Born, raised, and educated as a Roman Catholic, Brother Allen's ecumenical ministry as both an ordained minister and Franciscan friar have included serving numerous denominations and congregations as an associate pastor, worship leader, chaplain, and teacher of Christian meditation.
"Fathers & brothers & sisters, oh my!"
In addition to his beloved Father Francis, Allen's primary muses and mentors over the years have included some well-known fathers, brothers, and sisters-especially those he affectionately refers to as the "5Rs" of his life"~Fr. Richard Rohr, Fr. Randall Trego, Fr. Roman Roldan, Fr. Rob Price, and Br. John Ryan, OSF~as well as Fr. Thomas Keating (Contemplative Outreach), Fr. John Main (WCCM), Br. John Michael Talbot (Brothers and Sisters of Charity), and Allen's spiritual director, Sr. Adeline O'Donoghue (Ruah Center at Villa de Matel) all who have played unique and important roles in Brother Allen's life and spiritual formation. Thanks be to God!
Today, sharing his life and ministry with LeslieAnn, his wife of almost twenty-five years, Brother Allen prefers to simply be thought of as a follower of Jesus in the footsteps of Francis sharing the unconditional love of God, peace, and all good with all whom God sends his way.